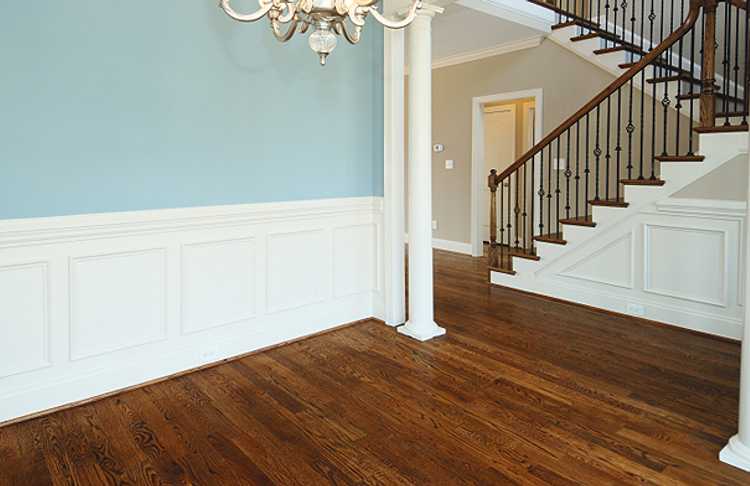 About the contractor
Bucovina Hardwood & Tile LLC is a family owned business and operated since 2011.
We are licensed, bonded and insured in both Oregon and Washington States.
Installing hardwood floors or refinishing your existing floors should not be done without considering all the options. The staff at Bucovina Hardwood & Tile, LLC will take the time to properly educate and inform you of the differences in the finishes and their sheens used in unfinished installation or refinishing projects. Among many other things that should be considered like: the hardness and the durability of the species of wood, the different grades available of a specific material, and all other options like molding, threads, vents, pre-finished hardwoods that are either engineered or solid, etc.
Bucovina Hardwood & Tile, LLC is experienced in all aspects regarding the installation of hardwood floors ranging from all types which are either: pre-finished or unfinished, solid or engineered, glued-floated or nailed down and lamina
---
Bucovina Hardwood & Tile LLC operates out of Portland, OR and holds a Residential General Contractor license according to the Oregon contractors license board.
Bucovina Hardwood & Tile LLC has a BuildZoom score of 124 and is rated in the top 5% of 62,733 contractors in Oregon.
Services
Contact Info
4144 SE 60th Ave, Portland, OR 97206-3706, Portland, OR 97206
Team
Remodel without the risk
About BuildZoom
Every month, over 600,000 people use BuildZoom to hire contractors.

We make hiring a contractor easy and safe. Homeowners who hire through BuildZoom's free bidding system report high rates of satisfaction.

We know who the best contractors are, and who the worst contractors are. We help you hire the best.

Other fun things to do with BuildZoom: