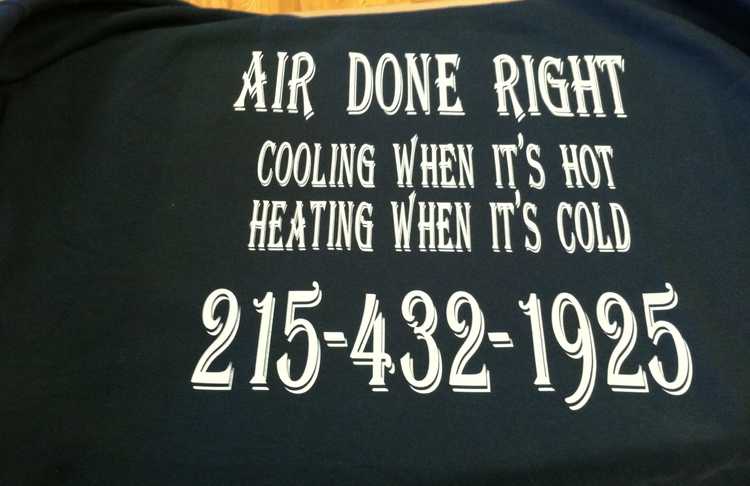 About the contractor
Air Done Right is a heating, cooling and air ventilation contractor providing honest service at competitive prices. Their mission is to offer dependable and efficient heating and cooling solutions to Philadelphia and the surrounding area. Air Done Right specializes in residential and light commercial HVAC installation, service, repair and maintenance, duct work, ductless system installation, furnaces, boilers, and water heaters. Owner Jermaine Howard is dedicated to hard work and diligence providing the company with solid references. They happily serve Philadelphia, Horsham Township, Norristown and North Wales.
---
Air Done Right operates out of Phila, PA and holds a Hvac Install Service Repair Heating... license according to the Pennsylvania contractors license board.
We were able to verify 6 building permits associated with Air Done Right. Check out their permit history below to see where they have worked and what type of work they have done in the past. Please note that this is not a comprehensive list of every project they have completed; just the projects we have been able to verify with the local permit authority.
Air Done Right has a BuildZoom score of 116 and is rated in the top 5% of 125,106 contractors in Pennsylvania.
Services
Contact Info
6354 Cherokee St Phila Pa 19144, Phila, PA 19144
Key Statistics
Quality
Air Done Right has a BuildZoom score of
116
, which places them above 95% of 125,106 contractors in Pennsylvania; license (093007) verified as active.
Pro tip: We generally recommend hiring a contractor with a score higher than 95.
Activity
Based on permit records, we have been able to verify that Air Done Right has worked on 6 projects over the past 2 years.
Key Business Information
HIC Number: 093007

Status: Active
State: Pennsylvania
Type: Hvac Install Service Repair Heating And Air Conditioning Equipment (Central Air, Furnaces, Boilers, Refrigerators)
Date Issued: 2012-06-26
BuildZoom has verified this information with the license authority and BBB (when applicable).
Air Done Right has completed multiple projects based on building permit records.
Remodel without the risk
About BuildZoom
BuildZoom is the world's largest repository of information on contractors. Every month, over 500,000 people use BuildZoom to research contractors.

BuildZoom makes hiring a contractor fast, easy, and safe. Homeowners who hire through BuildZoom's free bidding system report extraordinarily high rates of satisfaction, and are protected by the BuildZoom Guarantee.

Why use BuildZoom? We have run advanced algorithms against 3 million contractor licenses, 40 million building permits, BBB records, and homeowner referals to identify reliable remodeling contractors with stellar track records.