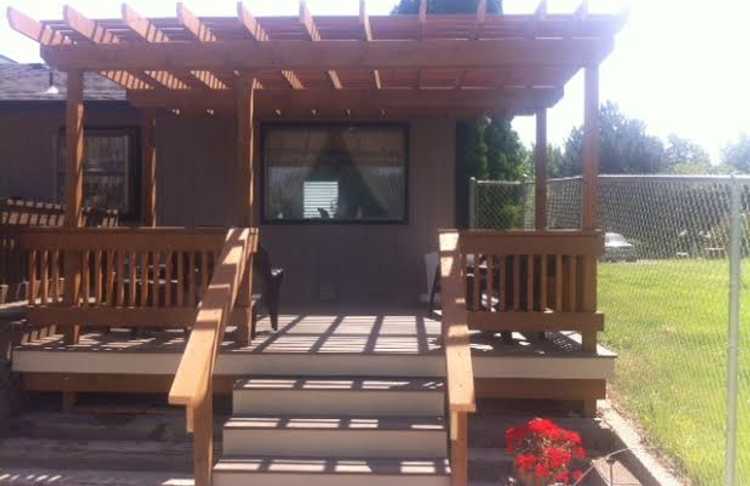 About the contractor
AJ Development, LLC has been in business for over 25 years and has gained a reputation for quality craftsmanship and excellent customer service while offering affordable prices. We listen to our customers' ideas about their home projects and the make those ideas come to life.
---
Aj Development Company LLC operates out of Pasco, WA and holds Construction Contractor, General licenses according to the Washington contractors license board.
We were able to verify 121 building permits associated with Aj Development Company LLC. Check out their permit history below to see where they have worked and what type of work they have done in the past. Please note that this is not a comprehensive list of every project they have completed; just the projects we have been able to verify with the local permit authority.
Aj Development Company LLC has a BuildZoom score of 119 and is rated in the top 5% of 128,670 contractors in Washington.
Services
Contact Info
500 Haworth Road, Pasco, WA 99301
Building Permits Filed by Aj Development Company LLC
Key Business Information
License Number: WAAJDEVDC895NW
Status: Active
State: Washington
Type: Construction Contractor, General
Date Issued: 2011-08-16
Aj Development Company LLC has completed multiple projects based on building permit records.
Team

Marty Hoye
Partner/Member


Remodel without the risk
About BuildZoom
Every month, over 600,000 people use BuildZoom to hire contractors.

We make hiring a contractor easy and safe. Homeowners who hire through BuildZoom's free bidding system report high rates of satisfaction.

We know who the best contractors are, and who the worst contractors are. We help you hire the best.

Other fun things to do with BuildZoom: