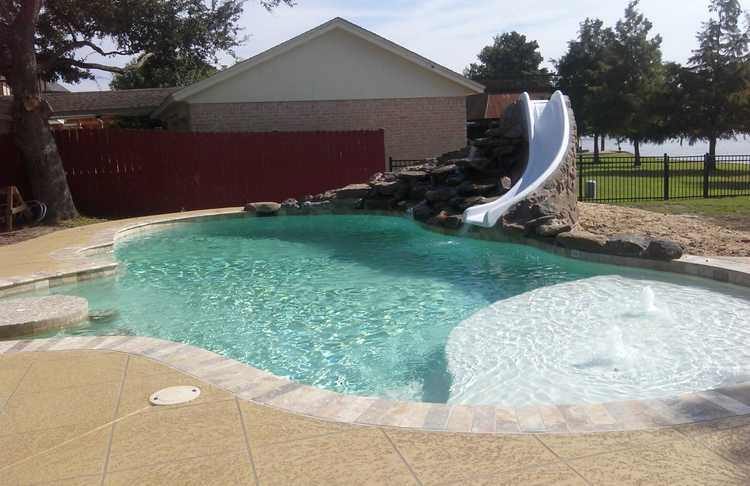 About the contractor
POOL AND LANDSCAPE COMPANY
---
We were able to verify 3 building permits associated with Blue Bayou Pools And Landscape Company. Check out their permit history below to see where they have worked and what type of work they have done in the past. Please note that this is not a comprehensive list of every project they have completed; just the projects we have been able to verify with the local permit authority.
Blue Bayou Pools And Landscape Company has a BuildZoom score of 119 and is rated in the top 5% of 222,249 contractors in Texas.
Services
Contact Info
901 bayshore dr, san leon, TX 77539
Recent Projects
October 26, 2007

- 3313 Windfern Dr, Pearland, TX

Medium density single fam

Value: $39,000 | Type: Swimming pool | Permit #: 07-7591
October 14, 2009

- 3205 Autumn Ct, Pearland, TX

High density single fam

Value: $24,995 | Type: Swimming pool | Permit #: 09-7382
January 30, 2014

- 15722 Walkwood Dr, Houston, TX

New residential swimming pool

Type: Structural | Permit #: 14009849
Team

MIKE ELLIOTT 281-678-6089
GENERAL MANAGER / PARTNER 2006

JOHN SNEED 281-827-0770
DESIGNER--- FOUNDER 2005
Remodel without the risk
About BuildZoom
BuildZoom is the world's largest repository of information on contractors. Every month, over 500,000 people use BuildZoom to research contractors.

BuildZoom makes hiring a contractor fast, easy, and safe. Homeowners who hire through BuildZoom's free concierge service report extraordinarily high rates of satisfaction, and are protected by the BuildZoom Guarantee.

Why use BuildZoom? We have run advanced algorithms against 3 million contractor licenses, 40 million building permits, BBB records, and homeowner referals to identify reliable remodeling contractors with stellar track records.