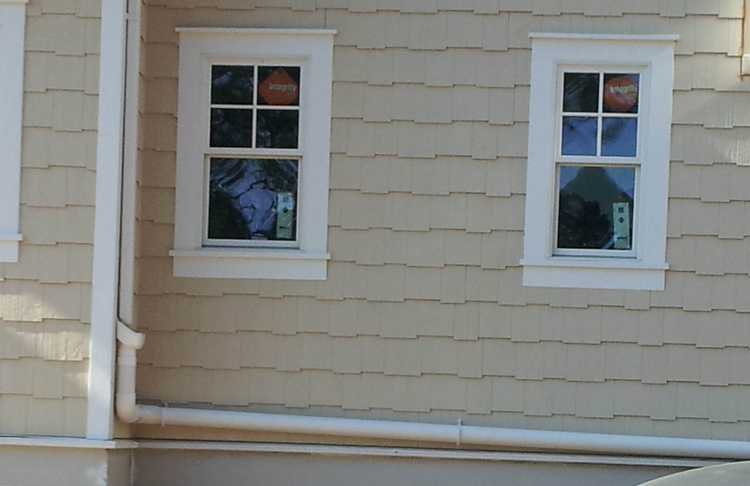 About the plumber
The Southeast's Premier Rain Water Harvesting Installer:
Cape Fear Rain Water Harvesting, Inc. offers accredited, integrated and customized design, sales, installation, maintenance and consultation service to federal, municipal, military, industrial, agricultural, commercial, residential and institutional clientele.
Certifications & Qualifications include:
- North Carolina Licensed General Contractor & Plumbing Contractor.
- A.R.C.S.A. Accredited Professional
- Certified Small Business Enterprise
- Fully Bonded and Insured
- Highly trained, experienced & certified technicians
Scopes of Work include:
- Design-Build
- L.E.E.D. Projects
- New Construction
- Existing Property Retrofits
- Passive or Active Systems
- Storm Water Runoff Control
- Sustainable Water Resources & Solutions
Our Capabilities include:
- Rain Water & Stormwater Harvesting Systems
- Bio-Retention/Detention
- Storm Water Best Management Practices
- Aquatic & Pond Design, Installation, Management &
---
CAPE FEAR RAIN WATER HARVESTING, INC. operates out of Wilmington, NC and holds a Limited: H Grading And Excavation; Plumbing Contractor license according to the North Carolina contractors license board.
CAPE FEAR RAIN WATER HARVESTING, INC. has a BuildZoom score of 102 and is rated in the top 10% of 101,103 contractors in North Carolina.
Services
Contact Info
1608 Queen Street, Wilmington, NC 28401
Reviews of CAPE FEAR RAIN WATER HARVESTING, INC.
Remodeling Advice 3 answers
Asked on March 2, 2013 by Jiyan

It seems as though there are a variety of reasons why homeowners should consider installing photovoltaic (PV) cells: the long-term cost savings, environmental benefits, range of financing options and more.

What are the main reasons we don't see more PV cells on homes today?
Lack of Incentives/Rewards, Tax Credits, and/or Funding Assistance/Cost Recapture Programs Made Available or Known to Homeowners Investment Capability of Homeowners Lack of Capable and Competent Installers/Contractors Resistance from Local Utility Authorities Location Factors Affecting Material... Read full answer

Asked on February 15, 2013 by Anomymous
I've been seeing increasing interest from potential clients in "green building." Has anyone successfully started offering green building services to their clients?
What are the best ways to get started here? What are the key resources I should be familiarizing myself with?
Alternative Energy Sources: Solar, Wind, Hydro, Geothermal Efficient HVAC Systems Non-toxic carpets, Cleaning Supplies, Paints and Finishes Water-saving Appliances and Features Rainwater or Greywater Systems Collect, Contain, Conserve! Reduce, Reuse, Recycle! Energy-star, Energy-efficient... Read full answer

Asked on March 2, 2013 by Jiyan

We receive a lot of inquiries from homeowners interested in increasing their home energy efficiency by upgrading their windows and HVAC systems. We don't get a lot of plumbing requests that are oriented around increasing energy efficiency.

What are some things that homeowners can do to their plumbing systems to increase their overall energy efficiency?
Water Conservation Strategies and Sustainable Building Design: Rainwater Harvesting Systems Stormwater Harvesting and BMP Greywater Systems Energy-star Rated, Energy Efficient, Low-flow, Dual Flush Appliances/Fixtures/Accessories Non-potable & Potable Domestic Water Systems Solar-Powered... Read full answer

Asked on by

Key Business Information
License Number: 69309; 22336
Status: Active
State: North Carolina
Type: Limited: H - Grading and Excavation; Plumbing Contractor



Team


Alexis Price
Chief Financial Officer/Corporate Manager

Sylvester Allen
Licensed Plumber/Supervisor
Remodel without the risk
About BuildZoom
Every month, over 600,000 people use BuildZoom to hire contractors.

We make hiring a contractor easy and safe. Homeowners who hire through BuildZoom's free bidding system report high rates of satisfaction.

We know who the best contractors are, and who the worst contractors are. We help you hire the best.

Other fun things to do with BuildZoom: