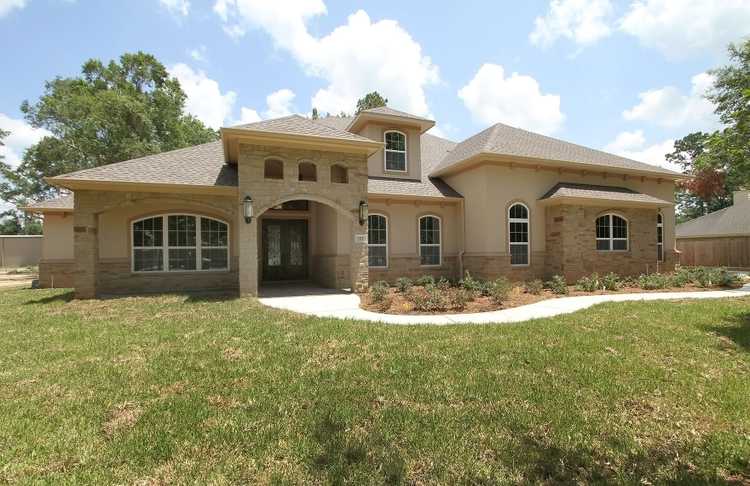 About the contractor
Elara Homes started building in 2004, and has since completed over 90 homes in the Montgomery/Harris county area. We are a hands-on, customer-focused, faith-based custom home builder that is currently building approximately 20 houses per year and expect this number to increase as we continue to grow.
We build anywhere from Houston to Huntsville and can build on your lot or help you find land. When it comes to house design, we have a large selection of existing floor plans that can be modified, you can provide us with a floor plan, or we can design a completely new floor plan that's made just for you!
I encourage you to come out and see our homes in person. The quality of the house, the extensive trim work, and the overall level of attention to detail is unsurpassed — even by homes costing tens of thousands more. We currently have houses in Conroe, Willis, Huffman, and Spring that are in various stages of construction, ranging from 2500 sq ft – 6800 sq ft.
---
We were able to verify 2 building permits associated with Elara Homes. Check out their permit history below to see where they have worked and what type of work they have done in the past. Please note that this is not a comprehensive list of every project they have completed; just the projects we have been able to verify with the local permit authority.
Elara Homes has a BuildZoom score of 119 and is rated in the top 5% of 222,249 contractors in Texas.
Services
Contact Info
111 N Holland St, Willis, TX 77378
Recent Projects
September 12, 2014

- 427 Lassen Villa Ct, Houston, TX

New s.f. residence w/ att garage (1-2-5

Type: Structural | Permit #: 14028093
April 30, 2014

- 635 N Commons View Dr, Houston, TX

New residential detached metal building

Type: Structural | Permit #: 13106254
Reviews of Elara Homes

5

out of 5 stars, based on

3

reviews
Mark K.
Goal: build new home
Cost: $550000
Start Date: October 1, 2013
Length of Project: 7 days
Goal: build our custom home
Cost: $475000
Start Date: May 6, 2013
Length of Project: 183 days
Remodeling Advice 1 answer
Asked on June 3, 2014 by carissimik@yahoo
Also, should I try and buy the heater myself or would it actually be more cost efficient to go through the plumber/contractor?
water heaters are pretty straight forward. always easier to let the pros do it, of course.you do it yourself, run you $400 plus time and sweat. in houston area, typical water heater swap out is $400 plus $400 for 50 gallon water heater, so $800 total. tankless heaters are easily double that. . Read full answer

Asked on by

Remodel without the risk
About BuildZoom
BuildZoom is the world's largest repository of information on contractors. Every month, over 500,000 people use BuildZoom to research contractors.

BuildZoom makes hiring a contractor fast, easy, and safe. Homeowners who hire through BuildZoom's free concierge service report extraordinarily high rates of satisfaction, and are protected by the BuildZoom Guarantee.

Why use BuildZoom? We have run advanced algorithms against 3 million contractor licenses, 40 million building permits, BBB records, and homeowner referals to identify reliable remodeling contractors with stellar track records.

Learn more about remodeling: