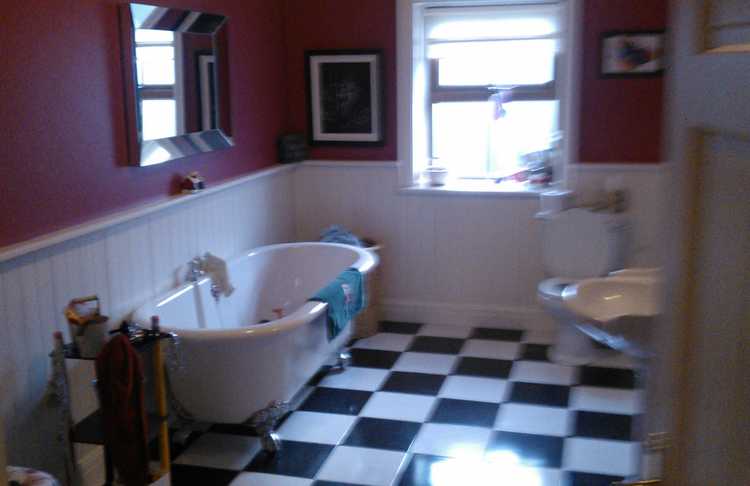 About the contractor
Flynn's Contracting, LLC is a fully licensed and insured general contracting company with 24 years of construction experience. They offer a wide range of services including; New builds, remodeling, additions, window and door replacements. Flynn's Contracting is committed to providing quality craftsmanship and reliable customer satisfaction. They are ready to improve the function, beauty and value of a homeowner's home and serve Chicago and the surrounding suburbs.
---
Flynns Contracting LLC operates out of Chicago, IL and holds a General Contractor license according to the Illinois contractors license board.
We were able to verify 4 building permits associated with Flynns Contracting LLC. Check out their permit history below to see where they have worked and what type of work they have done in the past. Please note that this is not a comprehensive list of every project they have completed; just the projects we have been able to verify with the local permit authority.
Flynns Contracting LLC has a BuildZoom score of 117 and is rated in the top 5% of 65,686 contractors in Illinois.
Services
Contact Info
6315 n neenah ave, Chicago, IL 60631
Key Statistics
Quality
Flynns Contracting LLC has a BuildZoom score of
117
, which places them above 95% of 65,686 contractors in Illinois; license (TGC036528) verified as active.
Pro tip: We generally recommend hiring a contractor with a score higher than 95.
Activity
Based on permit records, we have been able to verify that Flynns Contracting LLC has worked on 4 projects over the past 3 years.
Pricing
Here is a pricing breakdown based on the permit records we were able to obtain for Flynns Contracting LLC.
Pro tip: For more details about their pricing, check out their recent activity to see how much they have charged for different types of work.
Note: Pricing is not available for all projects.
Building Permits Filed by Flynns Contracting LLC
Key Business Information
License Number: TGC036528
Status: Active
State: Illinois
Type: General Contractor
Date Issued: 10/09/2012
Flynns Contracting LLC has met the requirements for inclusion into BuildZoom's Preferred Contractor program.
Team
Remodel without the risk
About BuildZoom
Every month, over 600,000 people use BuildZoom to hire contractors.

We make hiring a contractor easy and safe. Homeowners who hire through BuildZoom's free bidding system report high rates of satisfaction.

We know who the best contractors are, and who the worst contractors are. We help you hire the best.

Other fun things to do with BuildZoom: