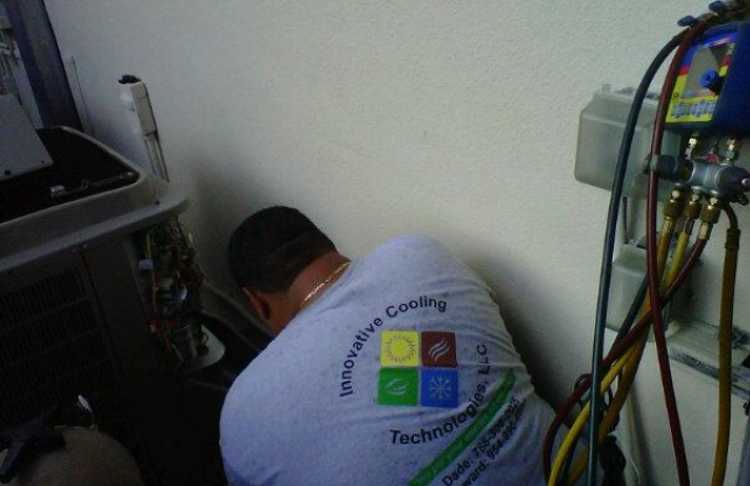 About the Contractor
Created envisioning the future, Servicing all of your air conditioning needs with a honest, friendly technicians and staff. Done rightthe fist time!, no hassles, taking care of the customer for once. simple!
---
Innovative Cooling Technologies Llc operates out of Fort Lauderdale, FL and holds a Registered Air Conditioning... license according to the Florida contractors license board.
We were able to verify 5 building permits associated with Innovative Cooling Technologies Llc. Check out their permit history below to see where they have worked and what type of work they have done in the past. Please note that this is not a comprehensive list of every project they have completed; just the projects we have been able to verify with the local permit authority.
Innovative Cooling Technologies Llc has a BuildZoom score of 105 and is rated in the top 5% of 191,428 contractors in Florida.
Services
Contact Info
2825 Sw 13 Ct, Fort Lauderdale, FL 33312
Permits
Date Issued
6/25/2013
Location
2535 Sw 30 Ter
Cost Estimate
$7,500
Permit Number
13061954
Status
Open
Business Name
Innovative Cooling Technologie
Description
Replace hvac & duct work for full interior remodel,bp 13061951
Permit type
New a/c install single fa
Owner
Simmons,Michael A & Laura
Date Issued
6/7/2012
Location
3612 Sw 23 Ct
Cost Estimate
$4,630
Permit Number
12060317
Status
Closed
Business Name
Innovative Cooling Technologie
Description
Ac change out 3 ton 10 kw & duct work
Permit type
New a/c install single fa
Owner
Melo,Ivette/Emelo,Melvin
Date Issued
6/26/2012
Location
4737 4737 Nw 9 Dr
Cost Estimate
$2,400
Permit Number
M12-00726
Status
Closed
Business Name
Innovative Cooling Technologies Llc
Description
A/c changeout
Permit type
Bd mech, replace: replace equipment
Date Issued
1/23/2014
Location
1771 Ne 18 St
Cost Estimate
$2,100
Permit Number
14011318
Status
Closed
Business Name
Innovative Cooling Technologie
Description
New duct work
Permit type
A/c duct work
Owner
Gopaul,Roger Meola,Susan
Date Issued
7/15/2012
Location
1000 West Av
Permit Number
BM121365
Status
Void
Business Name
Innovative Cooling Technologies Llc
Description
Unit 431/replacement of water source heat pump 1.5 ton carrier
Permit type
Bmech, a/c: air conditioning
Owner
Resurrection Equities Inc
Swipe to view more
Key Business Information
License Number: FLRA13067476

Status: Active
State: Florida
Type: Registered Air Conditioning Contractor, Class B, Construction Business, Fingerprint Construction Industry Licensing Board
Date Issued: 2011-07-28
Remodel without the risk
About BuildZoom
BuildZoom is the world's largest repository of information on contractors. Every month, over 500,000 people use BuildZoom to research contractors.

BuildZoom makes hiring a contractor fast, easy, and safe. Homeowners who hire through BuildZoom's free concierge service report extraordinarily high rates of satisfaction, and are protected by the BuildZoom Guarantee.

Why use BuildZoom? We have run advanced algorithms against 3 million contractor licenses, 40 million building permits, BBB records, and homeowner referals to identify reliable remodeling contractors with stellar track records.

Learn more about remodeling: