About the Contractor
Mountain Construction has a BuildZoom score of 90 and is rated in the top 30% of 1,951 contractors in Fairbanks, AK.
Contact Info
P.O. Box 73691, Fairbanks, AK 99707 Edit
Similar Contractors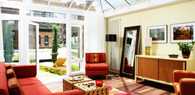 Key Business Information
License #: AL25502
Status: Active
State: Alaska
Type: Is A Registered Specialty Contractor
Date Issued: 2005-08-11
BuildZoom has verified this information with the license authority and BBB (when applicable).
Remodel without the risk