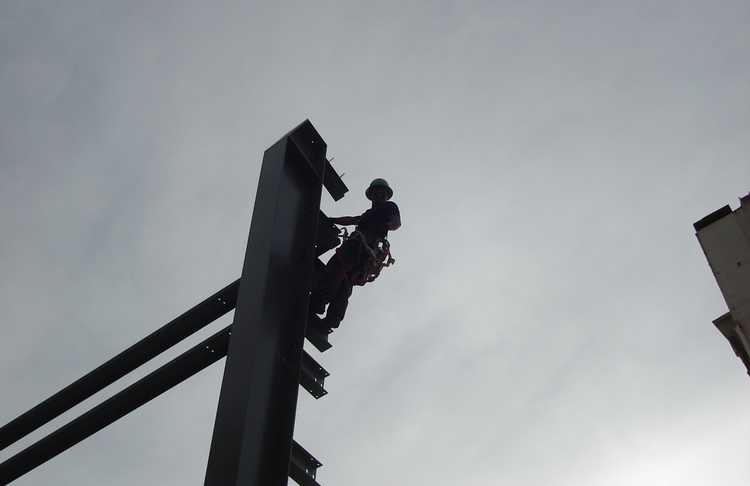 About the contractor
We specialize pre-engineer metal buildings we erect then from the ground up
---
Pascual Steel Erectors Inc operates out of Perris, CA and holds Steel, Structural licenses according to the California contractors license board.
We were able to verify 1 building permit associated with Pascual Steel Erectors Inc. Check out their permit history below to see where they have worked and what type of work they have done in the past. Please note that this is not a comprehensive list of every project they have completed; just the projects we have been able to verify with the local permit authority.
Pascual Steel Erectors Inc has a BuildZoom score of 98 and is rated in the top 20% of 336,931 contractors in California.
Contact Info
22700 San Jacinto Avenue

,

Perris

,

CA

92570
Building Permits Filed by Pascual Steel Erectors Inc
Block wall
Value: $408 | Business on permit: Pascual Marcial | Type: Garden wall single lot | Job value: 408 | Parcel number: 323200009 | Fees: 145.40 | Employee: Pascual Marcial | Permit #: BXX025080
Employees of Pascual Steel Erectors Inc
Marcial Pascual Serrano
Rmo/Ceo/Pres
How BuildZoom's Bid Tool Works
About BuildZoom
BuildZoom has one simple purpose: To help you find the perfect contractor.

How we do this is more complicated. BuildZoom is a database of every licensed contractor in the United States. We work hard to figure out who the great contractors are, and who the bad contractors are.

BuildZoom combines license information on 3.5 million contractors with 75 million building permits, and over 80,000 reviews from homeowners and the Better Business Bureau.

If you are looking for a specific contractor and you can't find them on BuildZoom, it's likely that they do not have a license - please contact us and we'll try to help!
Finding a Contractor through BuildZoom
Why should I trust BuildZoom
We built this site to help people find great contractors, and to help people avoid bad contractors. We take this incredibly seriously, and we have a zero tolerance policy for contractors who don't adhere to our standards.

1 million people use BuildZoom every month. Our business depends on their trust.

If a contractor does poor work, they will no longer receive leads from BuildZoom, and a negative review will be posted on their profile.