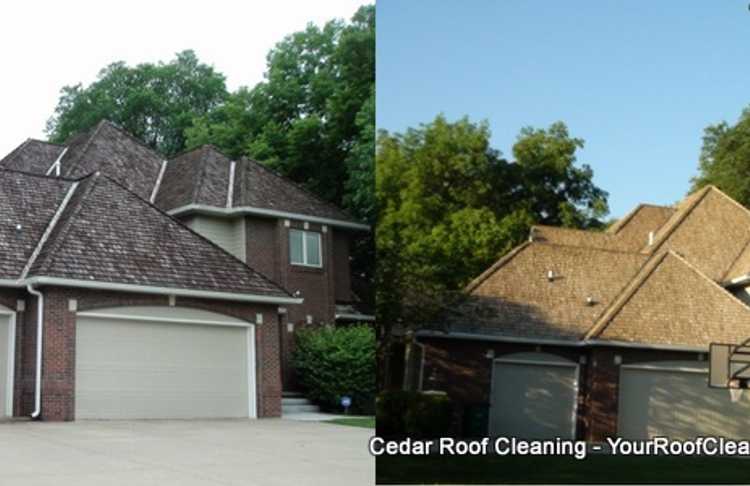 About the contractor
Roof and exterior surface cleaning using eco-friendly products along with state of art softwash technology. Our system has cleaned over 100,000 homes all across the country.
---
Roof Cleaner has a BuildZoom score of 106 and is rated in the top 5% of 167,179 contractors in Michigan.
Services
Contact Info
6838 Georgetown ave, Hudsonville, MI 49426
http://www.facebook.com/yourroofcleaner
Remodeling Advice 3 answers
Asked on August 23, 2013 by Anomymous

I have never been supportive of the BBB after seeing a 20/20 report years back.

The BBB keeps a record of complaints and provides a Rating of all businesses, member or not. So why does your business need to be accreditated? The only reason that you pay the BBB is for them to take your back when a dispute comes up.

Here is the listing for my business, even though I have never paid the dues to be accreditated.

KC Plumber Pro Better Business Bureau listing is an A-, even though they know nothing about our company. I'm sure if we were a member we would have an A+ rating.

Is the BBB a good idea or is it better to steer clear?
I wish more people would relaize that the BBB is a for profit company that is looking out for its own bottom line and not that of the consumer. Because of the huge marketing budget they have had for so man years, people seem to think the BBB is some arm of the government (not so). There are many... Read full answer

Asked on April 18, 2013 by David
The artificial grain has pretty much disappeared and the sunlight has faded the surface so that is looks old. Is there any good way to restore the surface so that is looks more like wood than plastic and that won't just have to be stripped off after a couple of years?
As with any type of decking material, it must be maintained. TREX decking states that it must be cleaned 1 -2 times yearly. Many people think thay when they get a TREX type of deck that it is maintenance free, not so. NEVER use a pressure washer on a TREX deck, you will cause damage...
Read full answer

Asked on May 7, 2013 by Matthew
The dark stains or better known as black streaks are not caused by trees overhanging the roof nor do they come from leaves on the roof. It is an algae known as Gloeocapsa Magma. This is an algae that spreads thru the air and can and will land on your roof. While the algae itself will not...
Read full answer

Asked on by

Key Business Information









Team

Remodel without the risk
About BuildZoom
Every month, over 600,000 people use BuildZoom to hire contractors.

We make hiring a contractor easy and safe. Homeowners who hire through BuildZoom's free bidding system report high rates of satisfaction.

We know who the best contractors are, and who the worst contractors are. We help you hire the best.

Other fun things to do with BuildZoom: