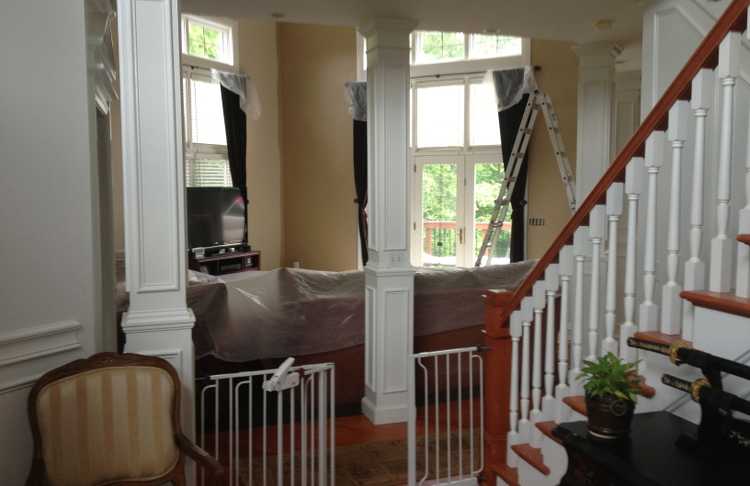 About the painter
We offer over 20 years of painting experience, having learned the trade while working for a large, well-known painting contractor in the Cleveland area. Painting upscale homes demanded a high skill level as well strict attention to detail. After learning the ins and outs of the business, we decided to take the risk and break out on our own, with the support of our oldest brother, and the blessing of our mother and father. Starting our venture in 2007, during a time of limited work and fierce competition, we have successfully served over 1000 customers since then. The majority of our growth as a business is the result of referrals.
The idea to offer superior service came as a result of listening to customer feedback. We have found that most people are looking for a company that does quality work at an affordable price, is reliable, prompt, trustworthy, knowledgeable, and cleans up after the work is done.
---
Snyder Bros Painting has a BuildZoom score of 117 and is rated in the top 5% of 52,717 contractors in Ohio. They also hold an A rating with the Better Business Bureau (BBB).
Services
Contact Info
9802 Albion Road, North Royalton, OH 44133
Key Business Information
BBB Rating: A
Actively Accredited
Team
Endorsed by These Contractors
Remodel without the risk
About BuildZoom
BuildZoom is the world's largest repository of information on contractors. Every month, over 500,000 people use BuildZoom to research contractors.

BuildZoom makes hiring a contractor fast, easy, and safe. Homeowners who hire through BuildZoom's free concierge service report extraordinarily high rates of satisfaction, and are protected by the BuildZoom Guarantee.

Why use BuildZoom? We have run advanced algorithms against 3 million contractor licenses, 40 million building permits, BBB records, and homeowner referals to identify reliable remodeling contractors with stellar track records.